When I first started to talk about AWS in front of IT professionals, they would always listen intently and ask great questions. Invariably, a seasoned pro would raise there hand and ask "This all sounds great, but have you thought about security?" Of course we had, and for a while I would describe our principal security features ahead of time instead of waiting for the question.
Today, the field of cloud security is well-developed, as is the practice of SecOps (Security Operations). There are plenty of tools, plenty of best practices, and a heightened level of awareness regarding the important of both. However, as on-premises workloads continue to migrate to the cloud, SecOps practitioners report that they are concerned about alert fatigue, while having to choose tools that ensure the desired level of workload coverage. According to a recent survey conducted by Fortinet, 78% of the respondents were looking for a single cloud security platform that offers sufficient workload coverage to address all of their needs.
Fortinet FortiCNP
In response to this clear need for a single tool that addresses cloud workloads and cloud storage, Fortinet has launched FortiCNP (Cloud Native Protection). As the name implies, this security product is designed to offer simple & effective protection of cloud resources. It monitors and tracks multiple sources of security issues including configurations, user activity, and VPC Flow Logs. FortiCNP scans cloud storage for content that is sensitive or malicious, and also inspects containers for vulnerabilities and misconfigurations. The findings and alerts generated by all of this monitoring, tracking, and scanning is mapped into actionable insights and compliance reports, all available through a single dashboard.
Now in AWS Marketplace
I am happy to report that FortiCNP is now available in AWS Marketplace and that you can start your subscription today! It connects to multiple AWS security tools including Amazon Inspector, AWS Security Hub, and Amazon GuardDuty, with plans to add support for Amazon Macie, and other Fortinet products such as FortiEDR (Endpoint Detection and Response) and FortiGate-VM (next-generation firewall) later this year.
FortinCNP provides you with features that are designed to address your top risk management, threat management, compliance, and SecOps challenges. Drawing on all of the data sources and tools that I mentioned earlier, it runs hundreds of configuration assessments to identify risks, and then presents the findings in a scored, prioritized fashion.
Getting Started with FortiCNP
After subscribing to FortiCNP in AWS Marketplace, I set up my accounts and enable some services. In the screenshots that follow I will show you the highlights of each step, and link you to the docs for more information:
Enable Security Hub and EventBridge – Following the instructions in AWS Security Hub and EventBridge Configuration, I choose an AWS region to hold my aggregated findings, enable Amazon GuardDuty and Amazon Inspector, and route the findings to AWS Security Hub.
Add VPC Flow Logs – Again following the instructions (AWS Traffic Configuration), I enable VPC Flow Logs. This allows FortiCNP to access cloud traffic data and present it in the Traffic view.
Add AWS Accounts – FortiCNP can protect a single AWS account or all of the accounts in an entire Organization, or anywhere in-between. Accounts and Organizations can be added manually, or by using a CloudFormation template that sets up an IAM Role, enables CloudTrail, and takes care of other housekeeping. To learn more, read Amazon Web Services Account OnBoarding. Using the ADMIN page of FortiCNP, I choose to add a single account using a template:
Following the prompts, I run a CloudFormation template and review the resources that it creates:
After a few more clicks, FortiCNP verifies my license and then I am ready to go.
Enable Storage Guardian – I can enable data protection for individual S3 buckets, and initiate a scan (more info at Activate Data Protection on Bucket / Container).
With all of the setup steps complete, I can review and act on the findings. I start by reviewing the dashboard: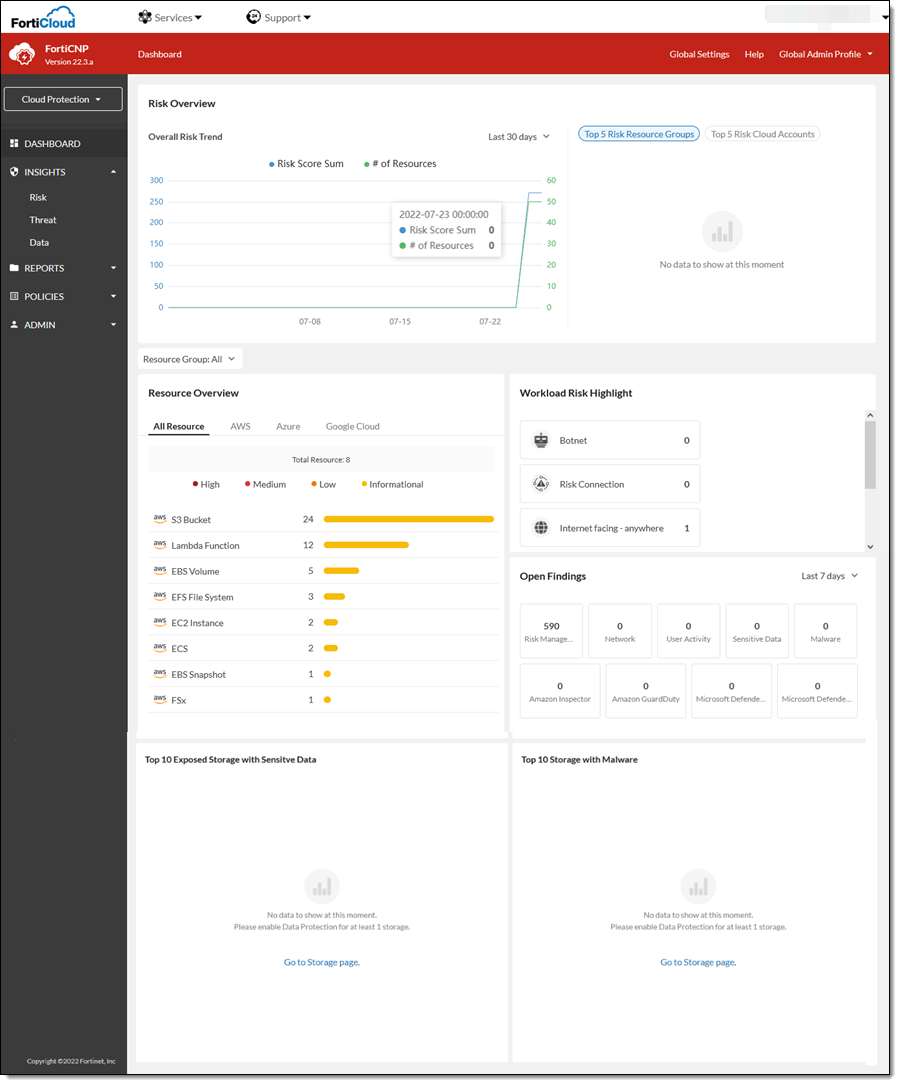 Because I just started using the product, the overall risk trend section at the top has just a few days worth of history. The Resource Overview shows that my resources are at low risk, with only informational messages. I have no exposed storage with sensitive data, and none with malware (always good to know).
I can click on a resource type to learn more the findings. Each resource has an associated risk score: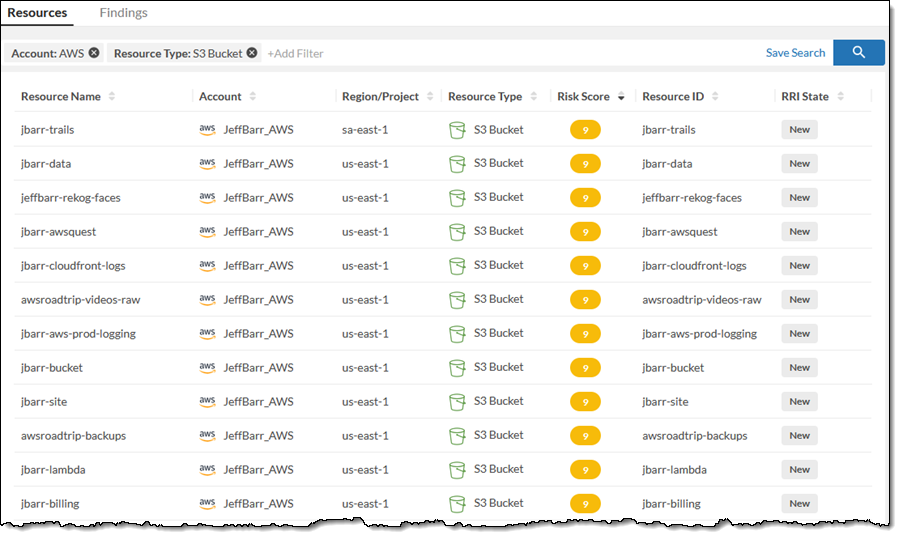 From here I can click on a resource to see which of the findings contribute to the risk score: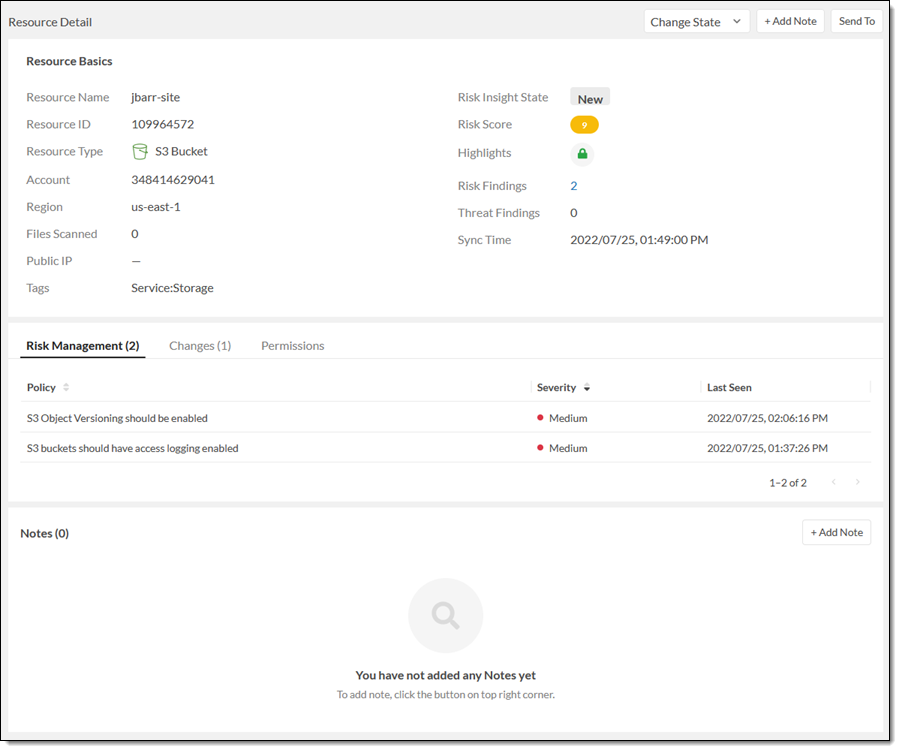 I can switch to the Changes tab to see all relevant configuration changes for the resource:
I can also add notes to the resource, and I can send notifications to several messaging and ticketing systems:
Compliance reports are generated automatically on a monthly, quarterly, and yearly basis. I can also generate a one-time compliance report to cover any desired time frame: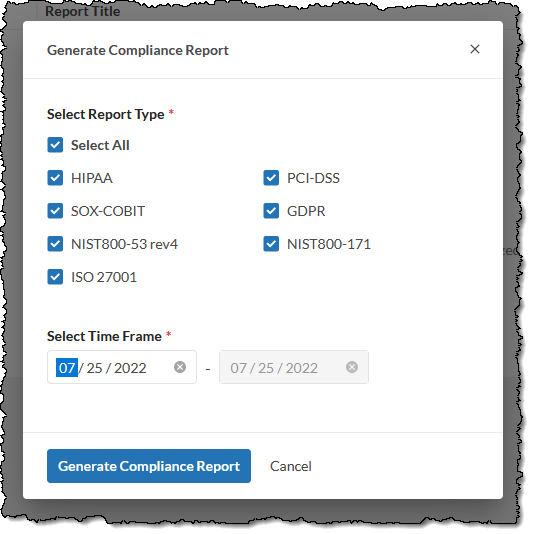 Reports are available immediately, and can be downloaded for review:
The policies that are used to generate findings are open and accessible,and can be enabled, disabled, and fine-tuned. For example, the Alert on activity from suspicious locations (sorry, all of you who are connecting from Antarctica):
There's a lot more but I am just about out of space. Check out the online documentation to learn a lot more.
Available Today
You can subscribe to FortiCNP now and start enjoying the benefits today!
— Jeff;