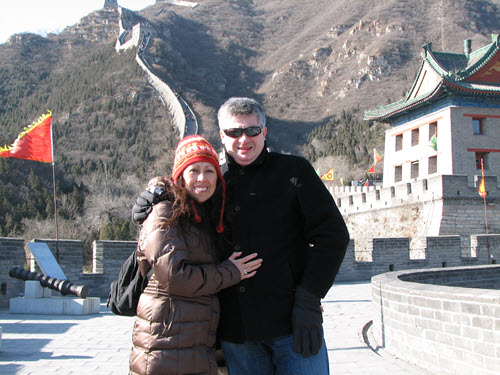 I made my first trip to China in late 2008. I was able to speak to developers and entrepreneurs and to get a sense of the then-nascent market for cloud computing. With over 900 million Internet users as of 2020 (according to a recent report from China Internet Network Information Center), China now has the largest user base in the world.
A limited preview of the China (Beijing) Region was launched in 2013 and brought to general availability in 2016. A year later the AWS China (Ningxia) Region launched. In order to comply with China's legal and regulatory requirements, we collaborated with local Chinese partners. These partners have the proper telecom licenses to provide cloud services in Mainland China. Today, developers can deploy cloud-based applications inside of using the same APIs, protocols, services, and operational practices used by our customers in other parts of the world. This commonality has been particularly attractive to multinational companies that can take advantage of their existing AWS experience when they expand their cloud infrastructure into Mainland China.
Third Availability Zone in Beijing
Today I am happy to announce that we are adding a third Availability Zone (AZ) to the China (Beijing) Region operated by Sinnet in order to support the demands of our growing customer base in China. As is the case with all AWS Availability Zones, this one encompasses one or more discrete data centers in separate facilities, each with redundant power, networking, and connectivity. With this launch, both AWS Regions in China offer three AZs and allow customers to build applications that are scalable, fault-tolerant, and highly available.
AWS Customers in the Beijing Region
Many enterprise customers in China are using the China (Beijing) Region to support their digital transformations. For example:

Yantai Shinho was founded in 1992 and now manufactures 13 popular condiments. They now have a presence in over 100 countries and supply products that tens of millions of families enjoy. They are already using the region to support their front-end and big data efforts, and plan to make use of the additional architectural options made possible by the new AZ.

Kingdee International Software Group was founded in 1993 and now provides corporate management and cloud services for more than 6.8 million enterprises and government organizations. They now have over 8,000 employees AND are committed to changing the way that hundreds of millions of people work.
As I noted earlier, our multinational customers are using the AWS Regions in China to expand their global presence. Here are a few examples:

Australian independent software vendor Canva offers its design-on-demand application to 150 million active users in 190 countries. They launched their Chinese products in August 2018, and have since built in into a first-class design platform that includes tens of millions of high-resolution pictures, Chinese fonts, original templates, and more. Chinese users have already created over 50 million designs on the Canva.cn platform.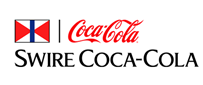 Swire is a 200 year old business group that spans the aviation, beverage, food, industrial, marine services, and property industries. Their Swire Coca-Cola division has the exclusive right to manufacture, market, and distribute Coca-Cola products in eleven Chinese provinces, the Shanghai Municipality, Hong Kong, Taiwan, and part of the Western United States — a total customer base of 728 million people. Swire Coca-Cola's systems primarily operate in the China (Beijing) Region and will soon make use of the third AZ.
Finally, startups are using the region to power their fast-growing businesses:

CraiditX applies machine learning technology originally developed for search engines to the financial services industry. Established in 2015, they use behavioral language processing, natural language processing, neural networks, and integrated modeling to build risk management systems.

Founded in 2016, Momenta is a Chinese startup that is building a "brain" for autonomous vehicles. Powered by deep learning and data-driven path planning, they are working on autonomous driving for passenger vehicles and full autonomy for mobile service vehicles, all deployed in the China (Beijing) Region.
81 and 25
This launch raises the global AWS footprint to a total of 81 Availability Zones across 25 geographic regions, with plans to launch 18 additional Availability Zones and six more regions in Australia, India, Indonesia, Spain, Switzerland, and United Arab Emirates (UAE).
–Jeff, with lots of help from Lillian Shao;
PS – The operator and service provider for the AWS China (Beijing) Region is Beijing Sinnet Technology Co., Ltd. The operator and service provider for the AWS China (Ningxia) Region is Ningxia Western Cloud Data Technology Co., Ltd.