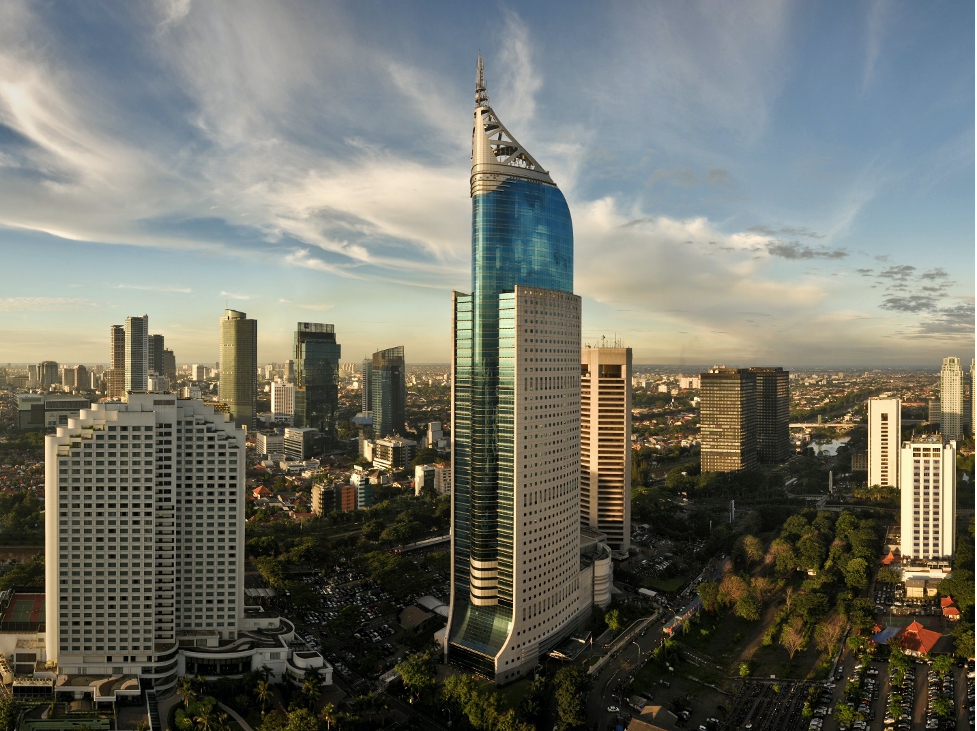 Indonesia is riding a wave of innovation, with some of the region's most exciting startups bringing opportunities for growth and economic empowerment to every segment of the country's diverse population. And today, Indonesia's cloud journey just got more interesting. I'm excited to share that the AWS Asia Pacific (Jakarta) Region is now open!
The new AWS Region allows customers to run workloads and securely store data in Indonesia while serving lower latency to the 277 million residents across the country's 17,000 islands. Our planned investment of $5 billion over the next 15 years is expected to create at least 24,700 jobs and contribute around $10.9 billion to Indonesia's Gross Domestic Product (GDP). These figures are reason to celebrate, and they're an encouraging leap forward for Southeast Asia's largest economy.
Today's announcement builds on the long-term commitment we made to Indonesia when we opened our first office in Jakarta back in 2018. AWS Indonesia has a rapidly growing customer base, and the Jakarta Region brings our portfolio of services closer to our customers across the archipelago. In addition to the benefits of having an AWS Region in Jakarta, customers can rely on our global infrastructure footprint for security, availability, and performance. The Jakarta Region will join our nine AWS Regions and 29 Availability Zones already established across Asia-Pacific countries in Australia, Greater China, India, Japan, Korea, and Singapore, with more to come. The new Region will also bring additional infrastructure so that more people can leverage advanced cloud technologies that will help drive innovation in one of the most vibrant regions in the world.
"With the availability of the AWS Asia Pacific (Jakarta) Region, our local startups and small medium businesses can utilize the cloud to foster innovation and boost economic growth," said Sandiaga Salahuddin Uno, Minister of Tourism and Creative Economy for Indonesia. "The investment from AWS, as the world's most widely-adopted cloud provider, will energize local businesses, support nationwide economic recovery, open job opportunities across a number of sectors, and propel Indonesia to become a global digital economy."
Like other countries, a number of communities in Indonesia have been significantly impacted by the COVID-19 pandemic over the last two years. AWS saw the need and has been working to help communities across the country. We recently worked with Halodoc, a local health tech startup, to open a temporary COVID-19 vaccination center to reach 7,500 Karawang residents and the surrounding community. We also collaborated with SiCepat, one of our logistics customers, to distribute 2,380 grocery kits with essential food items to low-income households in the greater Jakarta area and West Java. In the early months of the pandemic, AWS worked with Habitat for Humanity to distribute grocery kits, masks, and hygiene kits to more than 15,000 families in Bekasi and Karawang, West Java.
Indonesian customers across virtually every industry and of every size (including startups, enterprises, and public sector organizations) are running every imaginable use case on AWS. They join millions of active customers using AWS every month in over 190 countries around the world to accelerate innovation, increase agility, and drive cost savings. Organizations in Indonesia that have moved their mission-critical workloads to the cloud include some of the country's most exciting brands and most critical institutions. Anter Aja, The ASEAN Foundation, Bank Commonwealth Indonesia, Dinas Komunikasi dan Informatika Jawa Barat, Happyfresh, Kompas, Lion Air, MNC Group, Ruparupa.com, Sayurbox, SiCepat, The Body Shop, Tokopedia, Traveloka, and XL Axiata are just a few of the organizations based locally whose IT operations will benefit from the new AWS Jakarta Region.
Tokopedia, a technology company and a leading online marketplace with over 100 million monthly active users and 11 million merchant partners, entrusts its mission-critical workloads to AWS. "Indonesia is seeing a surge in digital adoption and accelerated growth in e-commerce. Cloud services, such as those provided by AWS, reduce the heavy lifting we have to do to manage infrastructure, and they allow us to focus on our customers' needs. The AWS Asia Pacific (Jakarta) Region makes it possible for us to continue to focus on building and strengthening our business capabilities while utilizing the best technology in terms of core computing and technology infrastructure to serve the needs of our business and customers," said Herman Widjaja, Chief Technology Officer, Tokopedia.
For almost four decades, Sequis Life has been trusted by the Indonesian market to provide financial protection and investments. "In order to continuously provide a better customer experience, Sequis Life is using cloud technologies to undergo a total digital transformation. This way, we can implement a modern technology stack as the foundation for the extreme agile development we're undertaking to digitize our insurance experience, including the creation of a mobile application that runs on AWS," said Marlin Sugama, Chief Digital Officer of Innovation Lab, Sequis Life. "AWS technology allows us to enhance our services and improve customer satisfaction with overall speed and ease-of-use. The new AWS Asia Pacific (Jakarta) Region will get us even closer to our customers and help us deliver innovative insurance services that meet their needs."
Indonesia's leading optics retailer and manufacturer, Optik Melawai, drives its retail operations with analytics. "Data is a powerful tool that we want to introduce to Optik Melawai's retail business. With the data lake as the single source of truth, we will be integrating analytics into our business DNA to make our operations smarter and more precise," said Eddyanto Hadisurjo, Managing Director at Optik Melawai. "AWS analytics tools help us provide data-driven insights into customer segmentation, product recommendation, and stock forecasting. Through the new AWS Asia Pacific (Jakarta) Region, we look forward to deepening our collaboration with AWS."
As a digital solution provider group, AWS Advanced Consulting Partner Metrodata helps their customers unlock the full potential of the cloud. "We have been working closely with AWS since 2013 to help our customers reduce costs, free up resources to innovate, and further differentiate their offerings in the market," said Sjafril Effendi, Director of PT Metrodata Electronics, Tbk. "With Indonesia being one of the fastest growing public cloud markets in Asia, there are immense opportunities to digitally transform local businesses and government organizations to help them benefit from the speed, cost, and reliability of AWS. The new AWS Asia Pacific (Jakarta) Region will enable us to expand our migration and data analytics practices, train and certify an additional 150 Metrodata technical and sales staff on AWS solutions, and better serve our 700+ customers."
We are also helping Indonesia build a highly skilled workforce to fill the in-demand jobs of the future. We made a commitment to empower hundreds of thousands of Indonesians from all backgrounds with cloud proficiency by 2025, in support of the "Freedom of Learning" (Merdeka Belajar) national initiative. Since 2017, AWS has trained over 200,000 individuals in Indonesia with cloud skills in collaboration with the Indonesian government and other agencies, and we look forward to training many more.
Indonesia has bold plans to grow, and its vision for the future is rightfully ambitious. To set a roadmap for success, the country has adopted the "Indonesia 2045" vision, pledging to become one of the world's top five economies by the time it celebrates 100 years of independence in 2045. This would be a huge boost not only for the people of Indonesia, but for the Asia Pacific region. Economists have maintained a positive outlook for Indonesia's economy despite the impact of the pandemic. I'm thrilled that Indonesia welcomed AWS and has allowed us to grow alongside our customers, and I can't wait to see what this thriving economy builds using the cloud.